Computer Science eNewsletter
Below is department related news, gathered from a variety of sources across campus, provided monthly for alumni, students, and friends of the Department of Computer Science at NC State University.
If you are a CSC alum and wish to be added to the email distribution list, click here. Corporate or individual friends of the department may be added to our distribution list by sending an email request to Ken Tate, Director of Development & External Relations for the NCSU Department of Computer Science.

---
February 27, 2009

The Way Forward
Former U.S. President Bill Clinton told an audience of more than 6,000 gathered at North Carolina State University that the world would best find its way to peace and prosperity through "communitarianism." more
Chakravarty Receives CSGS ETD Thesis Award
Payal Chakravarty, a 2007 graduate with a Master's Degree of Computer Science from NC State University, has been selected to receive the Conference of Southern Graduate Schools ETD (Electronic Thesis and Dissertation) Thesis Award. more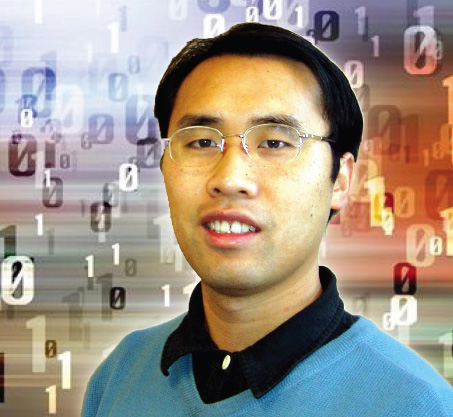 New Tool Improves Productivity, Quality When Translating Software
Dr. Tao Xie, assistant professor of computer science at NC State, has developed a software tool that will make it faster and easier to translate video games and other software into different languages for use in various international markets. more
College Faculty, Administrators Featured at Emerging Issues Forum
The College of Engineering was well represented at the Emerging Issues Forum "Changing Landscapes: Building the Good Growth State?" held recently in Raleigh. Several faculty members and administrators, including Theresa-Marie Rhyne, have prominent roles in the proceedings. more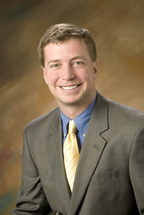 Fidelity Investments "Leadership in Technology" Series Presents Jim Tobin
Please join us on March 24th at 6 pm in Lecture Hall 1231 EB2 for the next talk in the Fidelity Investments "Leadership in Technology" Executive Speakers Series. Our special guest speaker will be Jim Tobin, president of Ignite Social Media. His talk topic will be "Social Media is a Cocktail Party". more
First Year Engineering Program Wins Advocacy Award
The First Year Engineering Program at North Carolina State University has won a university-wide Student Advocacy Award at the First Year College Convocation for its work on behalf of new students. more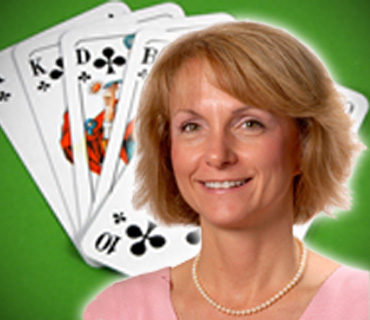 Cards On the Table: Low-Cost Risk Tool Spots Software Security Flaws During Development Process
Dr. Laurie Williams, associate professor of computer science, has developed a new risk management tool called "Protection Poker" to help software developers identify security vulnerabilities in their programs early in the planning process. more
Chancellor's Budget Update
Since early fall NC State University – like all UNC System institutions and state government agencies – has been developing plans to meet budget shortfalls brought on by a weak economy. It is a two-part process: an immediate one-time mid-year reduction as well as a permanent reduction for the fiscal year beginning July 1. more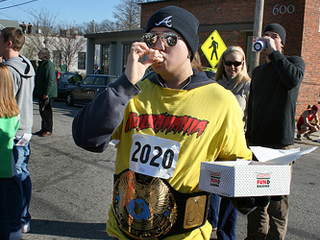 Glazed and Confused Raise $35,000 in Krispy Kreme Challenge
A Krispy Kreme Challenge participant works his way through a dozen doughnuts during the race. More than $35,000 was raised for the North Carolina Children's Hospital during the record-setting event. more
The Good Growth State
North Carolina's growth is placing great strain on its physical infrastructure, a key element for realizing sustained economic growth. more
Department Pages on Facebook and LinkedIn
Alumni, students, faculty, staff, and corporate partners of the NC State Department of Computer Science, interested in networking to foster collaboration, entrepreneurship, partnerships, career development and professional growth are invited to join the department's pages on Facebook and LinkedIn.
Departmental Research Grants, Gifts, and Support
EMC has officially renewed its Super ePartners engagement with the department donating $25,000 in support of the department, including multiple Senior Design Center projects, and numerous ePartners related programs and initiatives.
Thomson Reuters has donated $5,000 in support of the department's Senior Design Center program.
Google has donated five (5) Google Android Phones valued at $1,995 to the department to support Dr. Frank Mueller's research project titled "Ad-Hoc Networking between Android Devices."
MemberHub.com has made a qualifying donation and becomes the department's newest ePartner! The department now boasts active partnerships with 75 corporations as Super ePartners, ePartners or corporate friends.
Dr. Frank Mueller, associate professor, has received a $41,024 research supplement from the National Science Foundation (NSF) for his participation in the NSF Engineering Research Center (ERC) for Future Renewable Electric Energy Delivery and Management (FREEDM) Systems: Distributed Systems Management. more Mueller was also recently awarded $17,003 by the US Department of Energy through Oak Ridge National Laboratories (ORNL) to support his research proposal titled "Mining Text Using GPU Clusters." more
Dr. Vincent Freeh, associate professor, has been awarded $50,213 by the US Department of Defense through the Renaissance Computing Institute (RENCI) and the University of North Carolina–Chapel Hill to support his research titled "MAESTRO: Multicore Runtime System." more
Dr. Xuxian Jiang, assistant professor, has received two awards from the National Science Foundation (NSF) totaling $602,595 to fund Internet security research. more
Thanks to the growing number of alumni and friends who continue to make one time and multi-year contributions to help establish the Carol Miller Student Leadership Endowment to honor long-time lecturer Carol Miller who plans to retire at the end of the 2008-09 academic year. Alumnus Jay Strickland has made a very generous matching gift pledge, committing to match all other alumni contributions up to $25,000 to help establish the endowment. Significant contributions this month include a $2,500 donation from Bobby & Donna Johnson and a $1,000 pledge from Troy & Lura Tolle. more
CSC Faculty / Staff News
Dr. Laurie Williams, associate professor of computer science, will be the General Chair of the 2009 International Symposium on Empirical Software Engineering and Measurement (ESEM 2009) to be held in October in Lake Buena Vista, FL. ESEM 2009 is jointly sponsored by ACM/IEEE. more
Dr. Annie Antón, professor, will be a keynote speaker at The Summit for the National Academy of Engineering's Grand Challenges in Durham, NC on March 2 & 3. more
Dr. Frank Mueller, associate professor, served as Local Arrangements Chair, hosting the 14th ACM SIGPLAN Symposium on Principles and Practice of Parallel Programming (PPoPP) held in Raleigh, Feb. 14-18. more
Condolences to Drs. Martin Dulberg and Jasmine Adams on the passing of Marty's mother, Renee Katz.
CSC "Jobs List"
If you are a CSC student or alum and would like to receive an automatic email notice whenever new postings are activated on the CSC online jobs board, you are invited to subscribe to the cscjobs list. We may also use the list to announce career fairs, company campus visits & info sessions, and other career related events and activities. This is an "opt-in" list, so you must subscribe to receive the notices. Students can subscribe via the Subscribe Interface at http://lists.ncsu.edu/cgi-bin/mj_wwwusr (type cscjobs in the Mailing List box and press Search) or by sending an email to: mj2@lists.ncsu.edu (leave Subject Line blank), in the body of the message type subscribe cscjobs, and then send your message. For more information about subscribing please check http://lists.ncsu.edu/.