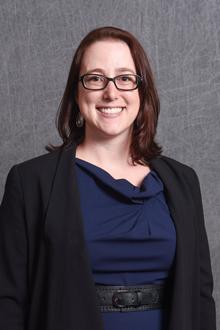 Dr. Sarah Heckman
Teaching Assistant Professor
2297 EB II
Phone: 919-515-2042
Fax:

sarah_heckman AT ncsu.edu
Web Site
Campus Map
Biography
Dr. Sarah Heckman is the first Teaching Assistant Professor with the Department of Computer Science. She is also a three time graduate of the department, and received her Ph.D. in August of 2009. Dr. Heckman teaches several of the core courses in software engineering and programming languages. She is the faculty advisor for the student chapter of ACM/AITP. Her research interests are in undergraduate education, with a current focus on communication across the curriculum, and software engineering, with a focus on static analysis alert prioritization and program analysis tools. As a graduate student, she was a three-time recipient of the IBM Ph.D. Fellowship
Spring 2013 Office Hours (1/7/2013 to 4/26/2013)

Mondays 1:00p-2:00p in EBII 2297
Tuesdays 1:00p-2:00p in EBII 2297
Wednesdays 11:15a-12:15p in Daniels 246
Directions to Dr. Heckman's EBII Office
Enter EBII via the East Atrium (the same side as Dr. Adam's office). Take the Atrium stairs up to the second floor. Enter the carpeted lobby through the door on the right. Head straight back, take a left, a right, and my office is on the left.
Research Areas
Advanced Learning Technologies
Software Engineering and Programming Languages
Education
North Carolina State University, Raleigh, NC
Ph.D. in Computer Science, August 2009
Masters of Computer Science, May 2005
BS in Computer Science, May 2004
Publications