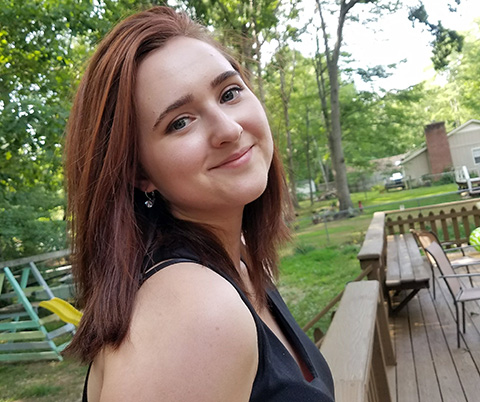 Abigail Ormond
Hometown:
Cary, NC
High School:
Cary High School
Activities:
Reading, Board Games, Piano, Hiking, Plant Propagation, Video Games
Awards & Honors:
Engineers' Council Academic Director
Anticipated Graduation Date:
May 2021
What I plan to do after graduation:
I'm fascinated with artificial intelligence, but I have yet to settle on a specialization. I find the unlimited possibilities exciting!
Why I Love Computer Science:
My sophomore year of high school, I was randomly placed in an introductory programming class. Before walking in I had accepted my fate of a boring 90 minutes every day. Within the first ten minutes of class my mind was changed. After hearing an inspiring speech on the limitless applications of computer science, I knew this was the field I had been searching for. It was the perfect balance of utilizing logic and calculation yet also creativity. I'm a problem solver at heart, and computer science is a discipline where I can solve real-world problems while stretching my creating muscle.
Email Abigail